The Creative Team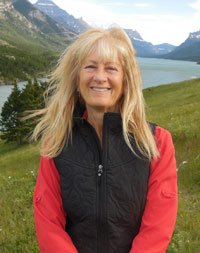 Author
Lori Curtis
Lori Curtis traveled a long and varied road on her way to writing this book. She has over 30 years of experience in business management, marketing, writing, and public relations. She has brought together leaders from academia, sciences, businesses, utilities, and federal and state agencies to work on educational programs and collaborative projects. Lori procured and managed millions in funding, and negotiated and administered research & development contracts with institutions and U.S. government agencies. Her work has encompassed the development and promotion of renewable energy solutions, contributed to wildlife management programs, and furthered technological advancements in several industries.
After many years of working in the corporate world, Lori built a successful consulting practice. She served clients in the U.S. and Canada in a wide range of high technology industries from information security to semiconductor equipment, and service industries from interior design to wine production. But her passion is outdoors. Early life conditions pushed her to focus on the pragmatic goal of supporting herself as opposed to finding a way to do the things she loved. An avid outdoorswoman, she found enjoyment in her time off from work, hiking, backpacking, fishing, and kayaking. At 52, Lori revisited her goals and considered options for a new career that would allow her to work on some of the many conservation problems facing the planet today. With the support of her husband and business partner, she returned to school and earned her Master of Science in Environmental Studies/Conservation Biology just prior to her 55th birthday. This book was her graduate thesis project. She also holds a bachelor's degree in business management. After graduating and completing this book, Lori went to work as the Science & Education Director for the Whitefish Lake Institute.

Web and Layout Designer
Walt Curtis
eBizServices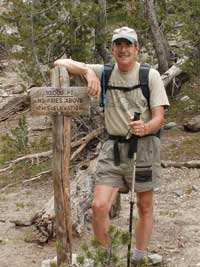 Walt Curtis has been a critical participant in this project from its inception. He had two official and significant roles as layout designer for the book and all of the Watershed Perspectives, and designer of the website. But one of his most important roles had little to do with his talents or expertise, and came completely naturally to him. Walt—my husband and business partner of many years—encouraged me to return to college to finally earn a long-desired master's degree. He also graciously accepted the time and financial commitments that came with it.
The only way I could be a good master's student while working full time was to give up some tasks. For the two years of school and working on this project, Walt selflessly ran our errands, bought our groceries, cooked most of our meals, and cared for our home. He joined me in giving up virtually all weekend and evening activities, events, and gatherings with friends. He cheerfully reviewed hundreds of first drafts of papers for classes in conservation biology, ecology, biogeography, bioregionalism, environmental history & philosophy, environmental law, environmental leadership, and natural history writing.  He stayed up with me night after night over two years as I studied, conducted research, wrote, and sometimes struggled.  His exposure to my studies and thesis work increased his own awareness of the Flathead Watershed and the intricacies of the natural world and our human interface with it. While I studied environmental sciences, he took the opportunity to increase his knowledge of web design, going through endless hours of training. Most importantly, he encouraged me, had unflappable faith in my ability to succeed, and was there…every day. The title of this acknowledgement should read, "About the Talented Web and Layout Designer, Cook, Housekeeper, Runner, Shopper, Counselor, Partner, and Hunk."
Walt worked tirelessly to design this book to the specifications we developed together. He managed an impressive amount of documentation, photos, maps, graphics, and stuff. And then he repurposed it all for the website. Walt turned everything into something better. The project lives in his heart (and perhaps in an occasional nightmare) as it does in mine.
Editor
Erica Myers-Russo
EMRusso Communications
Erica is a freelance writer and editor. Her writing has appeared in Organic Gardening, The Natural Farmer, Conscious Choice, Hope Magazine, Early American Life, and a handful of regional publications. She wrote A Refuge in the Country, which eloquently tells the story of the Lisbon Historical Society's Connecticut jewel, Anshei Israel Synagogue. She has 17 years of diverse experience including several years in business, project management, and non-profit work. Her resume says she specializes in "corporate communications including documentation, web content, marketing copy, and training."  But I believe Erica shines as brightly, if not more so, in her more creative writing endeavors. Which brings me to explain why this busy professional and mom currently living in Temecula, California agreed to provide her services—pro bono—for this extensive project.
I met Erica through the Master's program at Green Mountain College. She stood out. She was intellectually sharp, fantastically quick-witted, gut-busting hilarious, and naturally beautiful. We became immediate friends. Erica raised the bar in every class we shared. Discussions were more interesting, critiques were more valuable, and projects were more challenging because of her presence. We encouraged each other during difficult times and unselfishly celebrated one another's achievements. We shared several classes, often reading and learning from one another's work.
Toward the end of the program, we had a Natural History Writing class together. I was stunned by Erica's ability to weave together fact and fiction into fresh, credible prose, and to develop complex ideas into stories full of taut contrasts and intelligent metaphors. When I needed an editor for the book, I asked her. She said yes, even after I warned her that the project was huge. I think "huge" took on a new meaning as I sent her chapter after chapter throughout the spring and summer. She made suggestions, highlighted my writing ticks and quirks, and encouraged me when I felt overwhelmed by the task. I did not change everything she suggested, but her editing improved the book dramatically.
In addition to her freelance writing escapades, Erica homeschools her two kids part-time and works part time for her city's recreation department. She teaches yoga and knitting, makes soap, and is an avid cook and gardener.  Oh, and she is also working on her own thesis—a collection of natural history essays entitled California Incognito: The Secret Life of the Chaparral. Payback time is...coming. 
Artist
Todd Berget
Artist Todd Berget is helping to recast his home of Libby, Montana as The City of Eagles. One of his 40 amazing metal bald eagle sculptures—with a wing-tip-to-wing-tip span of 40 feet—welcomes visitors and locals to town. Todd and his long time friend Darien Greason are both school teachers and co-creators of the Libby eagles. They combined Todd's artistic ability with their shared welding skills to build the metal eagle sculptures. They built the first eagle—"Soaring Eagle"—in the summer of 1997. They built the second—"Swooping Eagle"—in 1998 with the help of a high school welding student. Over 5,000 pounds of steel were used in the construction of each eagle.
Todd's talents don't stop with metal work. Over 100 of his murals can be found in Spokane, Washington and throughout Butte, Dillon, and Libby, Montana. He has a passion for art and a natural talent for skillfully implementing his artistic visions. Todd volunteered to develop several drawings for this project. He was attracted to its community education focus, and to the subject matter. Author Lori Curtis met with him in his eclectically decorated classroom at Libby Alternative School where he is a 7th through 12th grade history, math, and art educator. She described the project to him and explained that she had no money in the budget to pay for artwork. Todd smiled and explained his belief that "we're all here in life to contribute to our communities." Lori left him with a list and some ideas, and Todd mailed her envelopes filled with striking, high quality line drawings that are now found throughout this book. We are grateful to artist Todd Berget for sharing his talent and enthusiasm, and giving his time to the project.
Graphics, Illustrations, and Photographs
All chapter title page and unreferenced photos are courtesy of Walt or Lori Curtis with the exception of the Cultural History title page photo which was taken by Adam Schwindt and provided by the Air Resources Division of the National Park Service and the trail hiker in Land next to David Hadden's watershed perspective which was taken by Brian Erickson.